Corridor B chosen for the Oxford to Cambridge Expressway
A plan to link together fast-growing technology hotspots took a further step closer to fruition today (12 September 2018) as Roads Minister Jesse Norman announced the chosen central corridor for the Oxford to Cambridge Expressway.
After detailed scrutiny and review by Highways England, of the 3 options A, B and C, Corridor B was judged to offer greater benefits to the region – outperforming the other options by providing better links to jobs, education, leisure and health services.
The expressway, with options to pass either west or east of Oxford, is also expected to take up to 40 minutes off the journey between the A34 south of Oxford and the M1.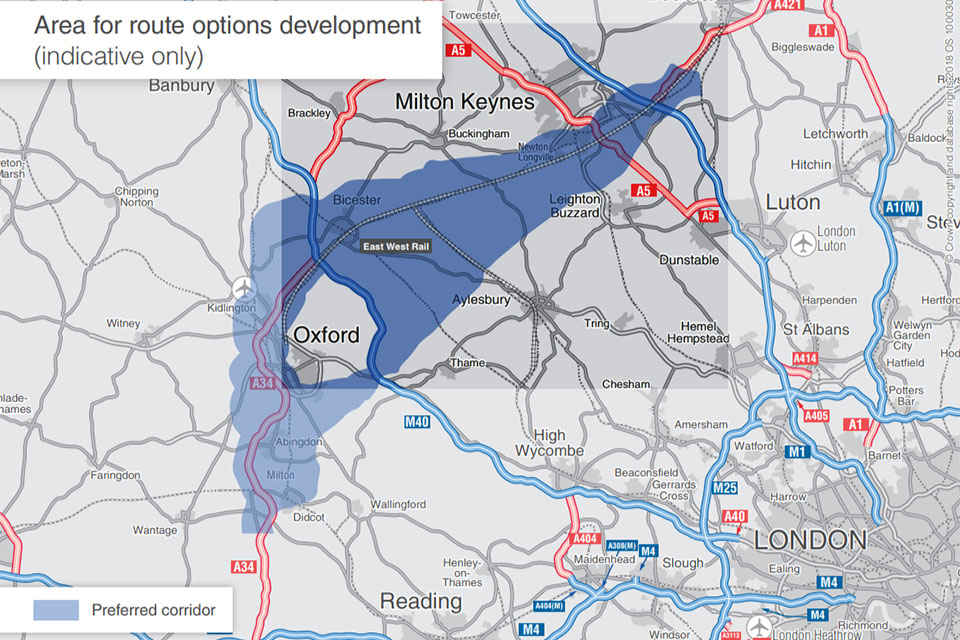 Building the new link close to the east/west rail link will also offer more options for the commercial development of up to 1 million new homes, in line with proposals by the National Infrastructure Commission, and encourage more people to travel by train rather than by cars.